JRready ACT-M201(Small Version AF8 M22520/1-01) Crimp Tool 12-26AWG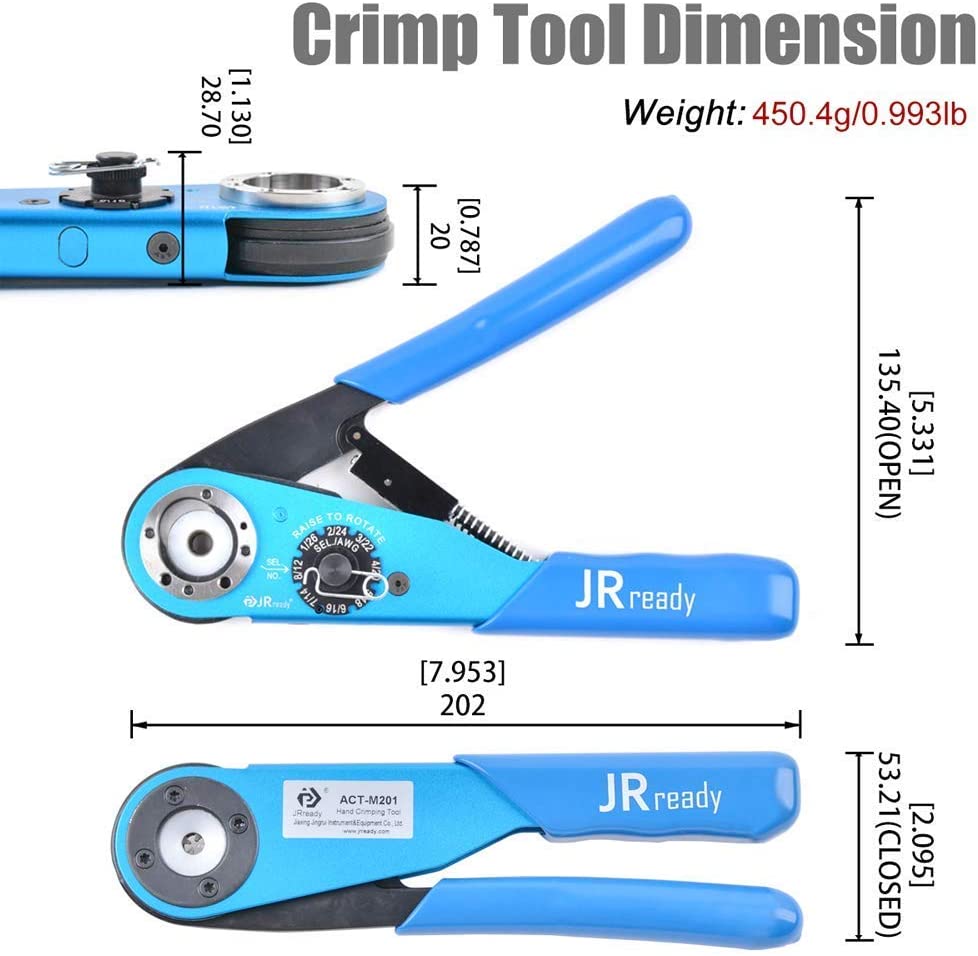 SPECIFICATIONS:
● Material: Mould Steel
● AWG: 12-26AWG(0.128-3.33mm²)
● Crimper Through-hole Diameter: Φ5.6mm
● Dimensions(mm): 202*53.21*20
● Internal Number: D70
● Weight(g): 457.6
FEATURES:
[Crimper Information]: ACT-M201 crimptool meets the crimping standard Of AS22520 Suitable for One-hand Operation
[Crimp Style]: 8-impression,has virtually limitless application within the specified wire range of 12 through 26 AWG, which is assures absolute maximum tensile strength with almost every closed barrel contact.
[Positioners Adapted]: TH series positioner, TP series positioner, UH2-5 universal adjustable positioner.
[8 Selector Numbers]: Crimp depth can be adjusted by an 8 position selector knob conveniently located on the tool frame according to your needs.
[Easy to Use]:

 

The ergonomic design of the Crimp Tool makes it easy and painless to use,  the light weight design makes it easy to transport and carry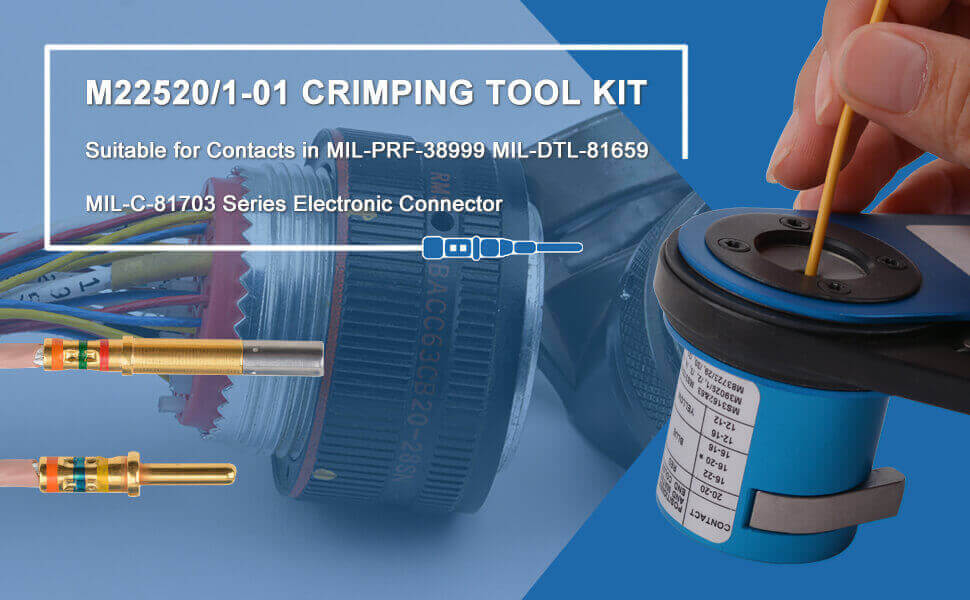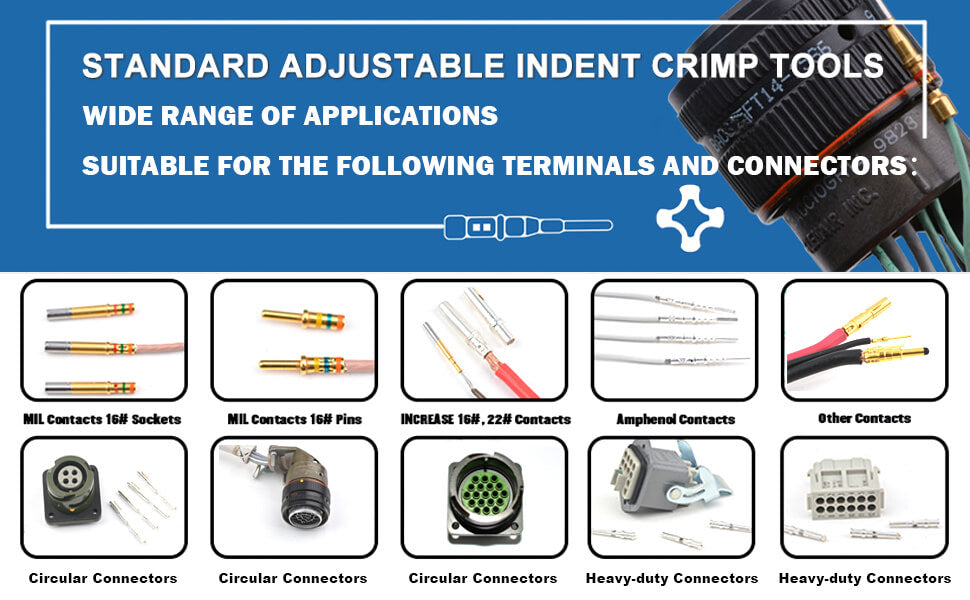 Selector Numbers Chart
The crimping tool has eight selector numbers, the accurate data is listed as follows:
Selector No. (mm²/AWG) Intender Working Diameter mm/INCH
Selector No.1 0.71/0.028(GO) --0.84/0.033(NO GO)
Selector No.2 0.81/0.032(GO) --0.94/0.037(NO GO)
Selector No.3 0.91/0.036(GO) --1.04/0.041(NO GO)
Selector No.4 0.99/0.039(GO) --1.12/0.044(NO GO)
Selector No.5 1.14/0.045(GO) --1.27/0.050(NO GO)
Selector No.6 1.32/0.052(GO) --1.45/0.057(NO GO)
Selector No.7 1.50/0.059(GO) --1.63/0.064(NO GO)
Selector No.8 1.73/0.068(GO) --1.86/0.073(NO GO)


UH2-5 Universal/General Postioner
UH2-5 positioner designed according to MIL-C-22520/1-05. It is used to locate contacts horizontally and vertically between the indenters of the tools to ensure the accuracy and consistency of the crimp position. The height adjusting screw can be rotated until the contact is in the proper position for crimping. After the position is adjusted, lock the lock nut. Then insert the contact to complete the crimping.