Choosing Wire Terminals and Contacts
Wire terminals are available in a wide variety of designs.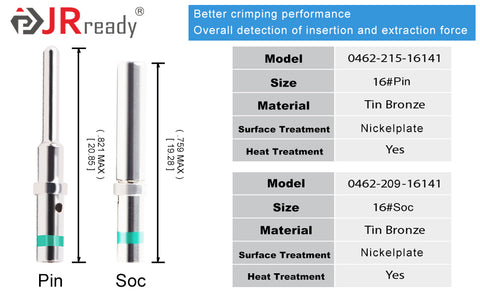 You have already come to the right destination.  Here we have reviewed all topmost perfect and latest JRready crimping tools. This brand will provide you the perfect crimp tool, Removal & Isaling tools, and other necessary tools. Now we also offer Deutsch Terminal. 
JRready has recently introduced a new line of crimp terminals for applications that require a high number of mating cycles
Wires are rarely connected directly to an electrical or electronic assembly. There's almost always a terminal of some sort crimped or soldered to the end of the wire to interface with a pin, post, connector or another terminal.

Wire terminals are produced in a vast array of shapes, sizes and materials. There are rings, hooks, spades, blades, pins and flags. There are quick disconnects and locking terminals. They can be made from brass or copper and given various platings and coatings. They can be supplied as loose parts or daisy-chained on a reel.

For most applications, it is not economically practical for connector manufacturers to design a terminal to accept one wire size, one wire stranding, and one insulation diameter. Most terminals accommodate many wire sizes, stranding, and a range of insulation diameters.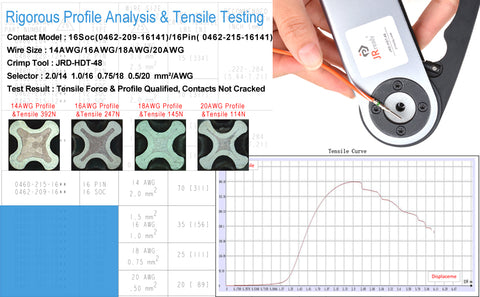 ---