Crimping Tools That Every Maintenance Engineer Should Have
Whether you are a professional car repair technician, ship repair or home repair, you know the importance of the right tool ...
What you should know is that although there are budget-friendly and high-end models, this JRD-HDT-48 is equivalent to HDT-48-00, but our suggestion is to purchase our one, we are the OEM of HDT-48-00 The manufacturer has upgraded the appearance of the HDT-48 tool and can buy the same product at a lower price. Why should it cost more ? These tools are versatile and durable, and you trust the tool kit. Without further ado, let's dive into this crimping tool!
JRD-HDT-48 (New Version HDT-48-00)New wavy design
Increase friction make the sheath not easy to fall off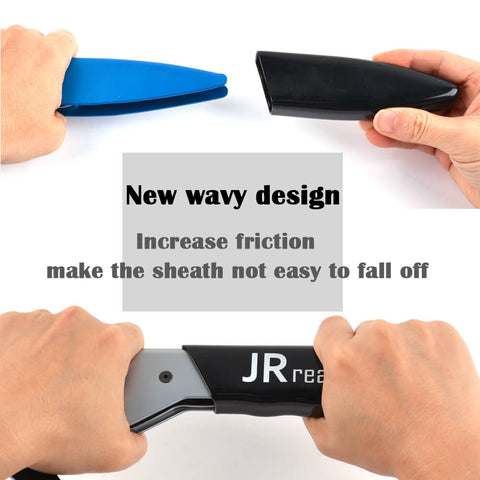 【Crimp Style】4-indent 8-impression crimping.

【High crimping accuracy】8 Selector Numbers to chosen;The cycle controlled precision ratchet assures the consistency of impression and the crimping quality of wires and contacts.

【Wavy handle design】Increase friction to prevent the sheath from falling off.

【Contact information】Size 12,16,20 ,Numbers Beginning With 0460 (Pin) and 0462 (Socket) Solid Contacts.

【Material】Made of Mould Steel, have good Durability,good Anti-deformation,good appearance and Anti-rust.
| | |
| --- | --- |
| Wire Crimp Range | 12-22AWG (0.32-3.33mm²) |
| Material | Mould Steel |
| Weight | 571.4g/1 .26lb |
| Crimp Style | Four-indent Eight-impression |
| Thru-hole Diameter(mm) | φ5.60 |
| Positioner |  Positioner&Crimper Integration |
HDT-48-00 Tools Buyer's Guide
Much like with any product, there are features that you need to consider to make the perfect decision. When it comes to crimp tools, there is more to it apart from the price and the brand that stands behind a particular model. Let's take a look:

Key Feature #1: Contact Size

Suitable for Deutsch 12#, 16#, 20# terminals work with Deutsch DT DTM DTP series connectors,Wire Range:12-22AWG(0.35-4mm²)

Key Feature #2: Ergonomic Design

Another essential feature is the handle and the design of the whole crimper tool. As you might know, doing work with it can take hours, which is the reason why the grip should be firm yet ergonomic.

Key Feature #3: Durable

This is determined by how often will you be using that hand tool . If you need it no more than a few times a year, we recommend you invest in a hand crimper that is perfect for small repair shops and DIY. It is more affordable and still provides excellent performance. On the other hand, if you will be dealing with crimper tools regularly, you should invest in a pneumatic crimper that is easier to use and provides excellent long-term performance.

Key Feature #4: Price

The thing is out of all tools HDT-48-00 crimpers are one of the most expensive on the market. For the performance that you are getting a crimper is a worthy investment, which is the reason to why no more investment is required and ensure that you are getting all the critical features.

Key Feature #5: Warranty

Generally, Under normal use, all products have a 30-day refund validity period and a one-year warranty period (Excluding wearable parts such as indenters and springs, etc.)one is a good guarantee that the product you are buying is reliable and made to last.
Conclusion

At the end of the day, it all comes down to what Is your profession and do you need High-quality tools. In our opinion, getting yourself a set of crimpers or a pneumatic crimper is an excellent investment. So what are you waiting for? Head out and make the best decision for your needs.
---